Our Team
Meet your local insurance experts.
Outstanding service starts with an outstanding team. Meet the professionals behind The Oaks Agency, LLC.
---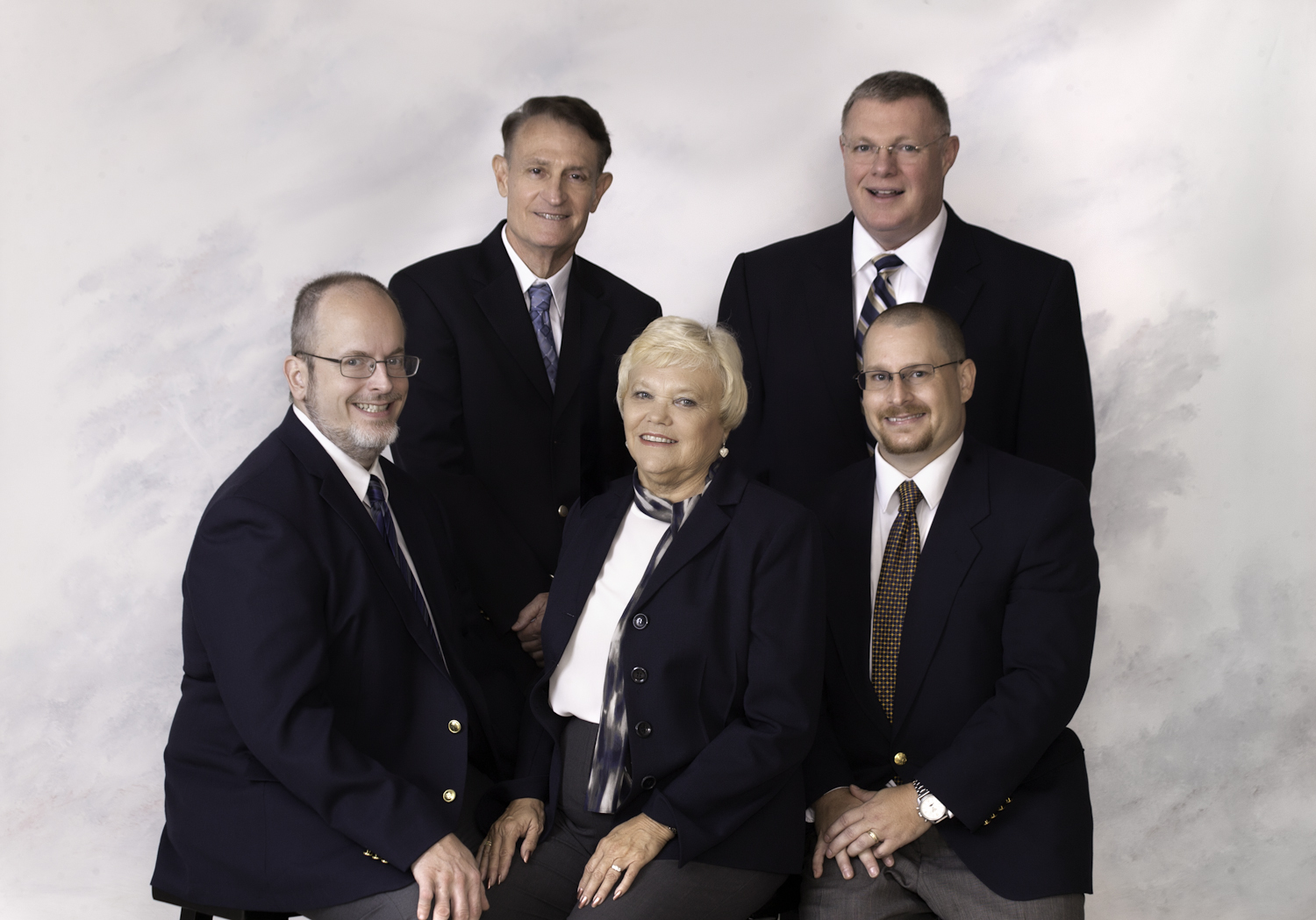 ---
Virgil Hassinger, Partner
Senior Products & Health
Virgil Hassinger is one of the founders of The Oaks Agency. As a highly regarded agent in the insurance industry, he enjoys helping seniors by offering a wide range of Medicare choices. He is frequently requested to speak to various groups on subjects such as Medicare Basics, Long Term Care Insurance, Final Expense and Recovery Insurance.
Virgil brings a wide variety of experience to The Oaks Agency, as well as being a long-time licensed insurance agent. His many years of past experience includes positions such as a co-owner and operator of his own successful business for 9 years, store manager for a large commercial chain, regional sales executive for two different companies and teacher/trainer. He has won many awards for his outstanding performance in these industries including Instructor of the Year for Sanford Brown Business College and The National Merit Award winner with Pepperidge Farm.
Virgil often works with his wife, Sheila, helping seniors understand Medicare and selecting plans that fit their life style and financial situation.
In addition to working, Virgil enjoys spending time with his 15 grandchildren, most of whom are local and with the 3 in Alabama. He also enjoys attending many functions with the Classics Group from his church.
---
Greg Kiefer, Partner
Property & Casualty & Benefits
Greg is a local Saint Louis product, graduating from Lindbergh High School in 1981. Since then he worked in the construction industry, including owning his own contracting company. Since 2006, Greg has been in the Insurance Industry, working as an agent, sales manager and finally partnering with Virgil Hassinger in 2008 to open their own insurance agency.  Greg has spent his entire life, and his wife Mikelyn, has spent most of her life in the greater Saint Louis area. They have eight children, and four grandchildren.
Greg is currently working toward attaining his Certified Insurance Counselor designation. Greg is here to help you with your Business and Personal Insurance, as well as helping you design an efficient Life and Health portfolio.
Personally, Greg is active at his local church, a facilitator for Dave Ramsey's Financial Peace University and a Dave Ramsey "Endorsed Local Provider" for property and casualty insurance, a volunteer firefighter, and enjoys grilling bratwurst. Prost!
---
Sheila Hassinger, Consultant
Senior Products & Health
Sheila Hassinger joined The Oaks Agency in 2009 as a licensed agent; offering primarily senior products such as Medicare Advantage Plans and Supplements, as well as Final Expenses Insurance and Recovery Care.
Immediately prior to joining The Oaks Agency, Sheila was employed by United HealthCare as a corporate trainer. Her responsibilities included training new customer service representatives to read and interpret benefits from the various plans offered by United Healthcare and to explain these benefits to clients and medical professionals. She also trained the representatives to read through client's claims, interpret them and explain to the clients and medical professionals why United Healthcare paid the claims as it had.
Prior to beginning a career in the health care industry, Sheila obtained experience in a variety of industries. In 1982, after a 12-year hiatus from the business world to raise her family, Sheila returned to college majoring in Business Administration and Business Education; graduating in 1985 from Lindenwood University gaining degrees in both fields. She continued her post graduate work at Maryville University. Upon graduating she used her Business Education degrees teaching full time at Sanford Brown Business College for 5 years and as an adjunct faculty member at St Charles Community College.
In 1990 Sheila changed her focus to utilizing her Business Administration skills, accepting a position as the Office Manager for an engineering firm and then as a Program Manager for a large not-for-profit organization overseeing various youth programs they sponsored. In 1995, Sheila and her husband, Virgil, co-founded, owned and operated their own successful company for 10 years.
In addition to work, Sheila enjoys ballroom dancing with her husband, church activities, and spending as much time as possible with their 4 children and 15 grandchildren.
---
Israel Shaw, Consultant
Property & Casualty & Benefits
Israel calls New Orleans home. After High School he spent four years in the United States Army. Since then he has earned his Bachelor of Arts. He worked his way through school by owning his own contracting company. After Hurricane Katrina, Israel moved back to Saint Louis with his wife, Rachelle, who is from Saint Louis. Since 2007, Israel has been in the Insurance Industry, working as an agent, accounts manager and Customer Service Manager. Israel and Rachelle have three lovely ladies who like to play princess with their daddy.
Israel is currently working toward attaining his Certified Insurance Counselor designation. Israel is here to help you with your Business and Personal Insurance, as well as helping you design an efficient Life and Health portfolio.
Personally, Israel is active at his local church, enjoys becoming a human trampoline for his girls, and enjoys cooking all things Cajun. Laissez les bon temps rouler!
---
James Tull, Consultant
Senior Products & Health
Those who know James best call him a family man. He met his wife, Lisa, in Hannibal where he attended Hannibal-La Grange College. Within a year of graduation, he was employed at a Fortune 500 corporation. He spent 15 years in the IT industry. During that time he realized the value of working one-on-one with people. So, in 2009, he decided to go into the insurance business and hasn't been disappointed.
Originally hailing from Lee County, Iowa, James brings hometown values to the insurance industry. His goal is simple–helping you choose the best insurance available in the state of Missouri. He is able to offer assistance regardless your stage of life, whether you need health or life insurance, planning for long-term care needs, or could use some help navigating the world of Medicare.
James enjoys science fiction in its many forms, and considers the title "geek" to be a high compliment. Over the years, he has played many different active roles on his church's Tech Team. Even though he enjoys wiling away the hours, restoring antique and damaged photographs using Photoshop, he still manages to find time to seek out letterboxes with his beautiful wife and four energetic daughters.
---
Need an insurance quote? Get in touch!
Access quotes from Missouri's most trusted insurance carriers. It's comparison shopping at the click of a mouse.